We Can Help Improve Your Home!
Basement Waterproofing, Crawl Space Repair, and Foundation Repair in Albany, Troy and Schenectady
Experienced Waterproofing and Basement Repair in New York
Adirondack Basement Systems isn't your typical company of contractors, we make the search for a responsible, experienced, trustworthy contractor in New York easy for you.
Since 1997, Adirondack Basement Systems, Inc. is the exclusive basement waterproofing contractor, repair damp, wet and leaky basements in New York. Providing wet basement repair in 12 counties in NY, we are a member of the internationally renowned Basement Systems, Inc. basement waterproofing network, where you'll find a network of dealers devoted to the important guidelines of respect, integrity and responsibility.
Why Choose Us?
Fast, Professional Installations
A Written, Transferable Warranty
More Than 30 Patented Products
Certified, Insured Installers
Competent, Friendly Service
Free, Written Estimates
... And Much More!
Learn more About Our Company
Basement Waterproofing, Foundation Repair and Crawl Space Repair in NY
If you are planning on finishing or refinishing your basement, call us before you begin your project. We want to help you to protect your investment by making sure that your damp basement is dry all the time.
Adirondack Basement Systems has experience installing waterproofing solutions in thousands of wet basements and crawl spaces, using Basement Systems' patented Basement Waterproofing Products.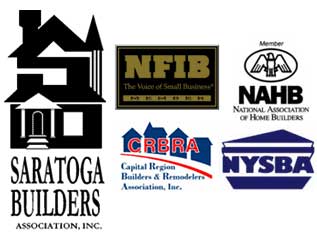 Our company specializes in services such as:
Eliminating Water in Basements
Basement Repair
Adirondack Basement Systems is an upstanding Accredited Business of the Better Business Bureau, and members of Capital Region Builders and Remodelers Association, National Association of Home Builders, and New York State Builders Association.
Adirondack Basement Systems provides professional basement waterproofing, crawl space repair, sump pump installation, foundation repair, and all things basementy! to Schenectady, Albany, Troy, and surrounding New York areas.
We only use state-of-the-art basement waterproofing systems and basement waterproofing products to keep a basement dry as well as prevent basement flooding and seepage. Contact us today for a Free Estimate!
Fast, Professional Installations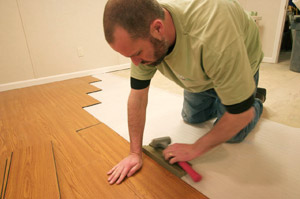 At Adirondack Basement Systems, our installation crews specialize in repairing and upgrading below-grade spaces -- it's what we do every day!
We pride ourselves on our fast, professional installations by certified, highly trained specialists. In most cases, a complete installation of our warrantied systems can be completed in one, perhaps two days.
Special care is taken by our crews to minimize dust and debris during the installation process. Any debris created during the installation is removed by us as we install your system. We want to leave your space looking as clean as we can!
Adirondack Basement Systems is New York's leading licensed contractor offering basement waterproofing, crawl space repair, and foundation repair at an affordable prices. Our company offers free, no cost, no obligation estimates in Troy, Albany, Schenectady, Clifton Park, Saratoga Springs, Amsterdam, Ballston Spa, Queensbury, Gloversville, Latham, Hudson, Ballston Lake, Rensselaer, Mechanicville, Cohoes, Johnstown, Watervliet, Delmar, Glens Falls, Gansevoort, Hudson Falls, Catskill, Waterford and the surrounding area.
Looking for a price? Get a no cost, no obligation free estimate.