Customer Reviews
About Me
By Bill M.
Ravena, NY 12143, NY

"Mike is very professional."

By Insogna
GLOVERSVILLE, NY

"They were so very professional polite respectful and considerate. I am very happy and impressed with how my questions were..."
Testimonials
from customers I've helped!
Matt McGovern

from

Adirondack Basement Systems
Title:
Service & Production Coordinator
Hometown:
Nurenberg, Germany
Matt M.
Service & Production Coordinator

Spouse: Heather
Children: Paige

Residence - Greenfield Center, NY

Hobbies: Golf, exercising, landscaping and building drones.
Matt has been in customer service for over 17 years. His current dutires at Adirondack Basement Systems include scheduling installations and service appoinments. He enjoys working closely with customers as well as his fellow team memebers. He is courteous and professional with everyone he comes in contact with.
When not in the office Matt enjoys spending time with his family and friends. He golfs in his free time and he also enjoys helping others. He enjoys exercising and also holds a black belt in martial arts.
Videos from projects I was involved with: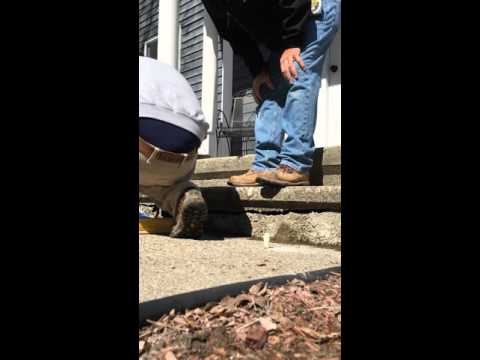 Concrete Repair and Leveling
The PolyLevel System from Foundation Supportworks is a state of the art approach to repairing sinking...
Watch Video
Related Videos
Adirondack Basement Systems' Company Bowling Party!

Tuesday, Sep 6th, 2016

Read full article