As part of a network of over 200 dealers, we are privileged to use the most highly innovative products in the waterproofing market.
Basement Systems International Waterproofing Contractor Network holds more than 30 patents and more pending for the products that we install.
Adirondack Basement Systems has been the exclusive regional dealer for Basement Systems International Waterproofing Contractor Network since 1998.
About the Owner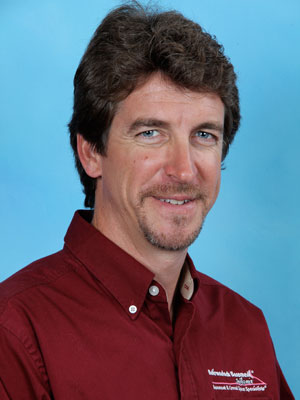 Kevin Koval
Kevin Koval has both education and experience in his corner. As President of Adirondack Basement Systems, he has been helping homeowners for over 20 years, applying his knowledge as an accomplished carpenter and electrician. After earning his college degree in Electrical Construction & Maintenance, he continued his training at the Basement Systems Network, becoming certified for Basement Waterproofing and Foundation Repair. Additionally, he is certified by the Bilco Company and Fortress Stabilization Systems. Put his extensive knowledge and experience to work for you!
Local Basement, Crawlspace, Foundation Solutions
From 1998 to present we have installed over 4000 basement solutions. We have helped thousands of homeowners to make their basements and crawlspaces safe usable space.
We service 12 counties in New York State. We are experts who specialize in: wet basements, crawl spaces, foundation stabilization, Bilco ScapeWel, Egress windows.
In addition to the homeowners we have helped many businesses such as:
Ravena - Coeymans Central School District, Colonial Gardens, BH Group, Bennett Contracting, Rosewood Builders, Simply Irresistible, Soccer Unlimited, Brown & Fitzgerald CPA, Saratoga's Federal Credit Union, Capitol Psychological Assoc., West Copake Reformed Church, Greene Healthcare Associates, Bethany church, Traditional Builders, Columbia County ARC, and Key Bank to name a few.
As the technology grows, so does our business. We offer our customers the complete solution to their water and moisture issues. Our customers can then use these areas as healthy livable space. We help to make basements and dirt crawl spaces dry ALL of the time.
We feel that everyone that has a basement or crawl space should have a healthy living environment. We listen to our customers, and in turn find out their expectations for their basement environment; we then can formulate a course of action to attain the goals they have set. With the numerous integrative and sophisticated product lines that we offer, we can help almost all situations.
Featured Review





"You transformed our crawlspace into a very livable space. If I was 3 and a half feet tall it would be perfect. It is now dry and..."